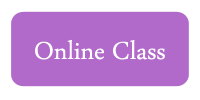 Cruisers Teen Driving has been the premier driving school for Douglas County for almost 14 years now. Our expertise is offered in the 30 hour classroom experience along with the 6 hours of behind the wheel instruction. We offer in depth instruction using experienced teachers who have over 35 years of driver's education experience. They also have long time careers as educators, coaches, and law enforcement. There is no doubt that we provide the highest quality education for teens and adults! We drive late model cars and only offer one-on-one instruction. The proof is in our satisfied customers! Ask your friends about us as most of our business comes directly from referrals.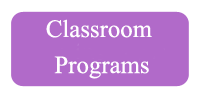 Students may take the 30 hour classroom course as early as 14.5 years of age. However, a student my not take a permit test in the state of Colorado until 30 days within their 15th birthday. We offer our 30 hour classroom students the written permit test on the last day of class for free. We customize the 6 hours of BTW driving with your student to best meet his/her needs as many of our students are very busy. In fact, we are well known for our excellent scheduling accommodations for students with very busy schedules. Give us a call and let us try and set up a schedule today!

Because Cruisers understands the busy schedules that our students and their families have, Cruisers has rolled out an online option for the first time ever! This program works the same way as our classroom experience except that students now satisfy the 30 hours of classroom experience needed to take a written permit test with us. enroll in the online course and call us to schedule a written permit test. Then we can enroll your student directly into our 6 hour BTW driving program.
Contact us at (303) 660 3456!
Why Pick Us?
We work harder to be the best. You have a lot of choices when picking a drivers education training program for your child. We strive to be the best, and continuously work at making it better.
You've been waiting a long time for this, so now that you're so close, why choose a Drivers Ed course that makes it hard to attend?
At Cruisers, we make it fun, fast, and convenient. You'll complete your coursework in only 6 easy sessions, in less than 1 week's time. Then we get you behind the wheel quick, and complete your driving time. We pick you up & drop you off at places and times that are convenient for you.
You ll never be crammed in a car with other students; all our drive times are individual. We administer your written test, and when you're ready to take your driving test, we do that too. And best of all, our tuition is all inclusive, there are no "hidden costs" whatsoever.
We feel we have a better program than any other offered in the state of Colorado. We offer small and personable classes, and we make them convenient. Our courses are fast-paced using a variety of instructors.
We make getting your permit easy, fun, and fast.